There's no better time to plan the vacation you've been missing. Contact me to book or learn more about the possibilities. Let's connect and get you started on your dream vacation now!
---
IT'S BEYOND TIME WITH CELEBRITY CRUISES
Take the luxury holiday you have been waiting for on one of our award-winning ships in Europe this summer, including the newly launched Celebrity Beyond℠.
With drinks, Wi-Fi and tips Always Included℠ for every guest on every sailing, you can relax, sip your favourite cocktail as you watch the sunset over the ocean. Or choose your favourite wine as you enjoy a delicious evening meal crafted by our Michelin Starred chef.
After exploring on shore, share your memories from all the different destinations you visit with friends and family back home. From those stunning Santorini views to the tiny streets, you found yourself wandering along in Spain.
---
Heart of Europe Tour
The region of Tuscany in central Italy is renowned for its rolling landscape, art, and cuisine.
To book a European Tour of your dreams, contact me to learn more.
---
Spain
The city of Ronda in Spain is about 100 km west of Malaga and perched 120 meters above the El Tajo canyon and the Guadalevin River. Three bridges span the canyon to connect the city. This one is Puente Nuevo (New Bridge). Kind of a misnomer as it was completed in 1793! Breathtaking.
Need help getting there? Contact me to learn more.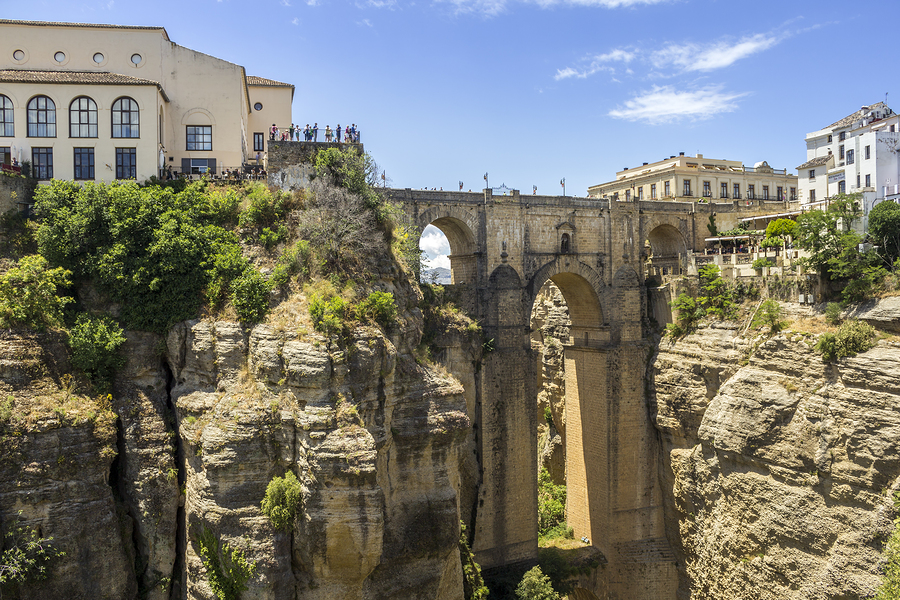 ---
---
---
Let me help you get there.
Europe:
The U.K. and the Continent
Bike trips, Group Trips, Solo Trips and so much more.

Americas
U.S., Canada and Mexico
Road Trips, Wine Trips and Visits with Friends & Family

Africa & Beyond
Morocco, Egypt and Oceana
Camel Rides, Boat Trips and Sunburn
---